FORSA – Ryanair pilots to give notice of industrial action
Read More
Irish Air Line Pilots' Association
Welcome to IALPA, the Irish Air Line Pilots' Association, the professional association and registered trade union* established to represent the interests of Irish pilots.
Established in 1946 to regulate the relations between employees and employers, the Association has grown to represent over 1,200 members and acts for Irish pilots not just in Ireland, but throughout Europe and the World.
IALPA are proud to represent its members in the many broad and diverse facets of international aviation from industrial issues to professional standards, looking after pilot welfare and giving a "voice" to Irish pilots.
We are proud to be a professional body, with experts in all facets of the aviation industry, here to assist our members from their first flight to well into their retirement.
Join IALPA today and together we will safeguard the reasons you chose aviation as your career.
*IALPA is a branch of the Trade Union IMPACT and affiliated to IFALPA, the International Federation of Airline Pilots Associations.
Leading the IALPA Executive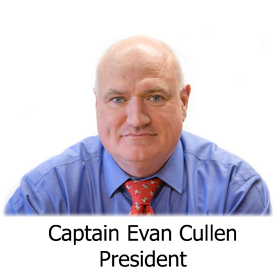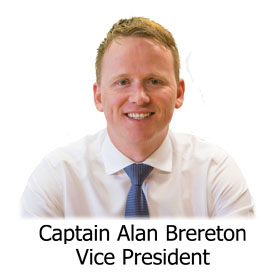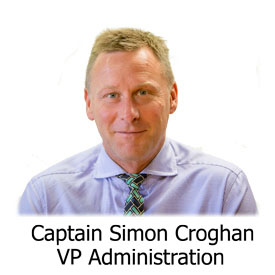 Message from the President
Fellow Pilot,
It gives me great pleasure to welcome you to Irish Air Line Pilots' Association and our new look website.
We have been in existence since 1946 and have represented both pilots and engineers in all Irish airlines since then. Any person who holds a current commercial pilot's licence may become a member and we are proud to represent in excess of 1,000 aviators in Ireland. IALPA was a founder member of IFALPA and ECA and has been a branch of IMPACT, the public service trade union, since 1998.
Our Association has many functions. It represents pilots on work related issues with their employers, such as salary, working conditions, seniority, pensions, and licencing. The IALPA Safety and Technical committee deals with a range of safety and professional issues, including: Air Traffic Services, Accident and Incident Analysis, Human Performance, Dangerous Goods, and Security.
Over the years the Irish Air Line Pilots' Association has effectively served the needs of members. The airline industry has changed considerably, particularly in recent times, when European deregulation followed deregulation in the USA. Such rapid changes highlight the importance of pilot representation and we urge you to strongly consider membership of IALPA.
Finally, I would like to take this opportunity to wish you all the best in what I believe is an exciting and rewarding career.
Captain Evan Cullen
President
Irish Air Line Pilots' Association