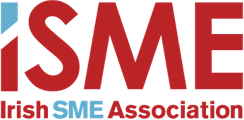 https://isme.ie/isme-letter-to-health-minister-regarding-antigen-testing/
ISME letter to Health Minister Regarding Antigen Testing
Dublin, 10th May 2021: ISME has written to the Minister for Health to express its serious concern at utterances by the Chief Medical Officer and the Chair of the Irish Epidemiological Modelling Advisory Group Prof Philip Nolan about the use of rapid antigen testing.
The utility of rapid antigen testing in the workplace has been clearly described by experts in the WHO, the Centre for Disease Control (CDC) in the United States, and by the ECDC. If NPHET is privy to scientific advice contrary to the guidance of these bodies, it should publish it immediately.
Thousands of businesses are taking steps to introduce antigen testing in their own workplaces, unsupported by Government. The efficacy of these workplace testing regimes would be greatly enhanced if businesses had positive guidance from the HSE.
Neil McDonnell, CEO of ISME said: "We believe it is now time for the Minister for Health to ask why some members of NPHET continue to exhibit such an animus towards rapid antigen testing in the face of overwhelming scientific evidence to the contrary; and also to consider how reliable the advices of NPHET are when they are so demonstrably wrong on this issue."
ISME-letter-to-Minister-for-Health-regarding-Antigen-Testing